Mommy Blogger Frightens Blair of Facts of Life Fame
Lisa Whelchel singing "How High, How Deep, How Wide!" (Listen to it all. Take it all, dammit!)
Jenny Lawson is a 'mommy blogger' for the Houston Chronicle, but don't be fooled by that label. She's wickedly funny and includes among her writing duties a sex column and, in her words, "a horrible advice column."
Lawson recently received one of those publicist offers many bloggers get on a daily basis. If you're a long-time blogger, you know the ones: "your readers might be interested," or, "your readers will love…" These are often sent out for authors and/or Z-list celebs looking to move up to the Q-list. The publicist is essentially seeking what amounts to a free promo in your Web space but trying to make it look like it's all about you, baby!
In this case, it was clear that the publicist really didn't have a clue as to who she was contacting and that Lawson found the idea of interviewing Lisa Whelchel, AKA Blair from The Facts of Life, irresistible. Jenny Lawson is bawdy and snarky and Whelchel has made her name in the years since she was on the 80s sitcom as a kind of avatar of Heartland-style, Jesus-approved motherhood, as well as a wannabe Christian pop star (hence the video above). It would have been an interview for the ages. The following are some of the questions Lawson sent to Lisa Whelchel's eager publicist, known only as Holly:
1. Lisa, I adore you and you were my favorite girl on the Facts of Life (except when Molly Ringwald was on there that first season) because you always seemed more aware of your personal flaws even when they were most flagrant. So my question is, do you have Molly's number and can I have it?

2. My four year old has a special name for her "private area" and somehow she decided it was called a "Tootie". Being an avid watcher of Facts of Life, this disturbs me. Should I just let it go or insist she rename it? I want her to call it "vagina" because I think kids should use the proper terms for their body parts but my friend says it's technically a "vulva' and that by calling it a "vagina" I am perpetrating a common misnomer. I just have a problem with a four-year-old saying "vulva". Who's right?

3. My sister is an avid homeschooler and I know you are a strong proponent of homeschooling but just between you and me, my sister is not really that bright. I mean, she's street-smart, but I don't think her kids really need to know the best way to buy dope and also my sister hasn't done dope in years and so she probably wouldn't even know the best way to buy dope now anyway. I don't even think it's *called* dope anymore. This is how little we now know about dope. My question is, don't you have to be super smart to homeschool, and also what's the new word for dope?

4. What's the square root of 81? Just checking to make sure you're qualified to answer question 3. If you have to look it up please note that in your answer.

5. What would you say is your biggest attribute besides your hair?

6. Your song, "Cover Me, Lord", is very pretty but I think it would be more mainstream if it was something about getting shot at by radical non-Christians and you're all "Cover me, Lord!" and he picks up a bazooka but in the end all the people he killed would be up in heaven with him because it's a "Bazooka Of Salvation". And then they'd all be like "Ah! You got me, Lord!" and point at him like those Mentos commercials. That would be awesome. This is less of a question than a suggestion, I guess.
A week after the Bloggess sent those questions along, she received a disappointing answer from Holly:
I would like to thank you for your interest in Lisa Whelchel –

Unfortunately, after reviewing the questions, we regret that we will not be able to provide responses from her. We had offered an email interview with her on the subjects of how moms can down-size in this tight economy and her involvement in "Women of Faith" inspiring women across the country with her story. I hope you can appreciate that as the questions don't focus on either of these topics, we will not be able to provide responses.
Jenny Lawson's response was priceless:
From: jenny @thebloggess.com

Sent: Monday, July 13, 2009 7:15 PM

Is this because I wouldn't let her smoke dope in my house? Because I'm flexible on that.

She has to bring her own dope though.

~Jenny
If you ever get sick and tired of clueless PR types spamming your e-mail or blog contact form with stuff that clearly indicates they've never read a single post you've published, I suggest you use Jenny Lawson's template for handling the situation. Then, please, God, publish the result and send us the link: [email protected]
[The Bloggess: "The Time I Scared Blair From the Facts of Life."]
What Are American Blackjack Rules and How to Win 2021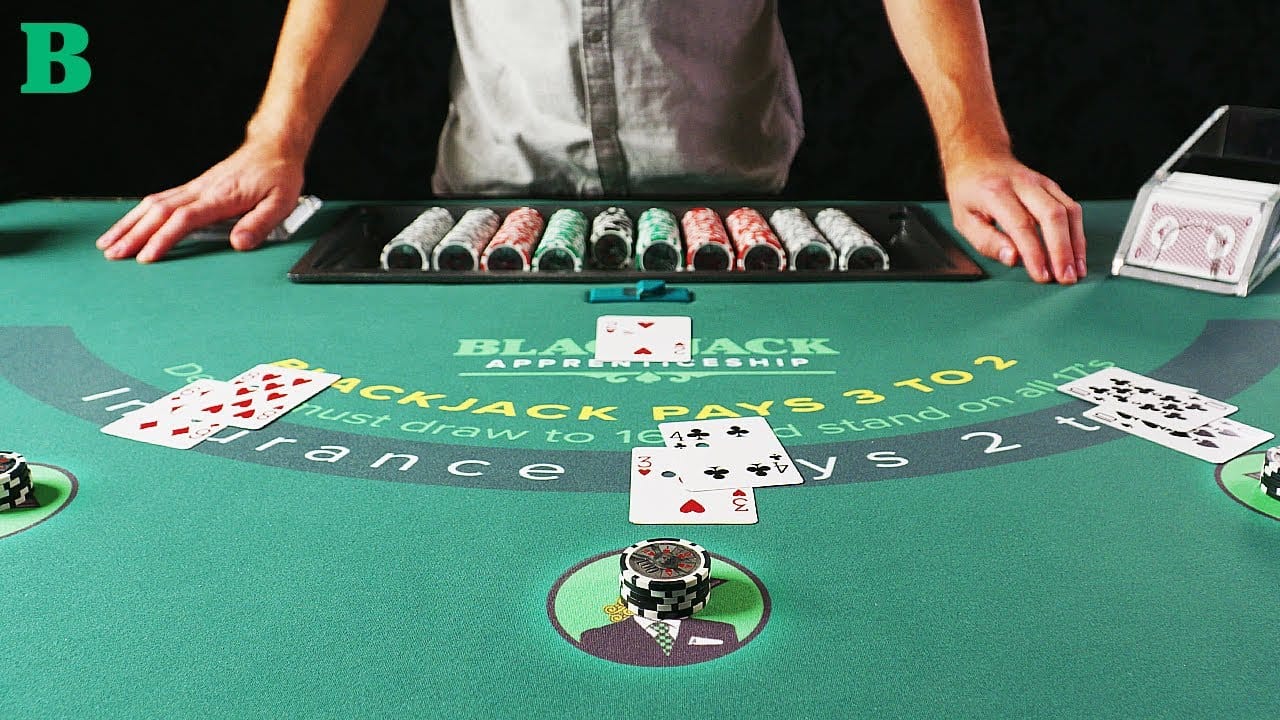 Are you curious about American Blackjack rules? Well, Blackjack is the most popular card game in casinos, and there are several variations to select from. You'll find American Blackjack tables whether you play online or in a brick-and-mortar casino.
What differentiates American Blackjack from other variations? Is it a worthy use of your time and money? Let's figure it out.
What Inside in American Blackjack?
The Blackjack odds are affected by a combination of factors. It all starts with the amount of decks used, Blackjack payouts, and when the dealer stands regulations, among other things.
The way the cards are dealt also makes a difference. When the dealer is dealt an Ace or a 10-value card face up, they can check their second card to verify if it is a natural (a two-card hand of 21 points in value).
If it does, you lose your wager before deciding whether to hit or stand on your dealt cards, unless you have a natural Blackjack.
If it doesn't, the game continues normally. The dealer, on the other hand, would not have a card to peep at in a European Blackjack table.
You'd make your move, likely double down and increase your bet, only to lose due to the dealer's inherent nature. Although many factors influence the house edge, American Blackjack tables normally have a house edge of 0.31-0.35 percent.
The American Blackjack Rules
The player picks whatever boxes he wants to wager on and places his stakes before the cards are played.
The minimum and maximum bets are clearly marked on the table. In addition to the standard wager, the player can place a bonus wager. There are two types of bonus bets: Blackjack and sevens.
To place a wager, you must first select a chip with the desired face value. The chip with the lowest face value is chosen by defaults at the start of a game, and the chip with the smallest face value fixes itself to the cursor.
If a player wants a chip with a different face value, he can choose it with the cursor by clicking on it.
The value of the chip can also be changed by using the mouse's scroll wheel. After choosing a chip, the player can put a wager by clicking on the desired location of the game table, where his wager will be shown.
To clear all bets from the table, press the "Clear" button. The player can hit the "Reset" button to repeat his bets from the previous hand. After all bets have been placed, press the "Deal" button to start the game.
How to Win in American Blackjack?
The game of American Blackjack is no exception. You can see your cards and the dealer's face-up card whether you're playing American or European Blackjack.
It is sufficient to base your actions on the core approach. More information on the basic approach can be found here, as well as a pdf of a downloadable basic strategy chart. Card counting is another way to improve your chances of winning at Blackjack.
It's a lot easier to learn than it appears, and you can do it like a pro with the help of this card counting instruction. Card counters, on the other hand, may choose alternative Blackjack variations.
In online American Blackjack, the dealer can utilize up to eight decks of cards at once. Only two decks of cards are used in European Blackjack, whereas only one deck is used in Classic Blackjack. It's easier to count cards when there are fewer decks. Especially if you're new to the game.
You already know about American Blackjack rules and how to win. Finally, you can play for real money because it is the best game. It won't be long before you realize why once you begin playing American Blackjack. You can also try it in some Mexican Casinos.
7 Best Solaire Resort and Casino Events That You Don't Know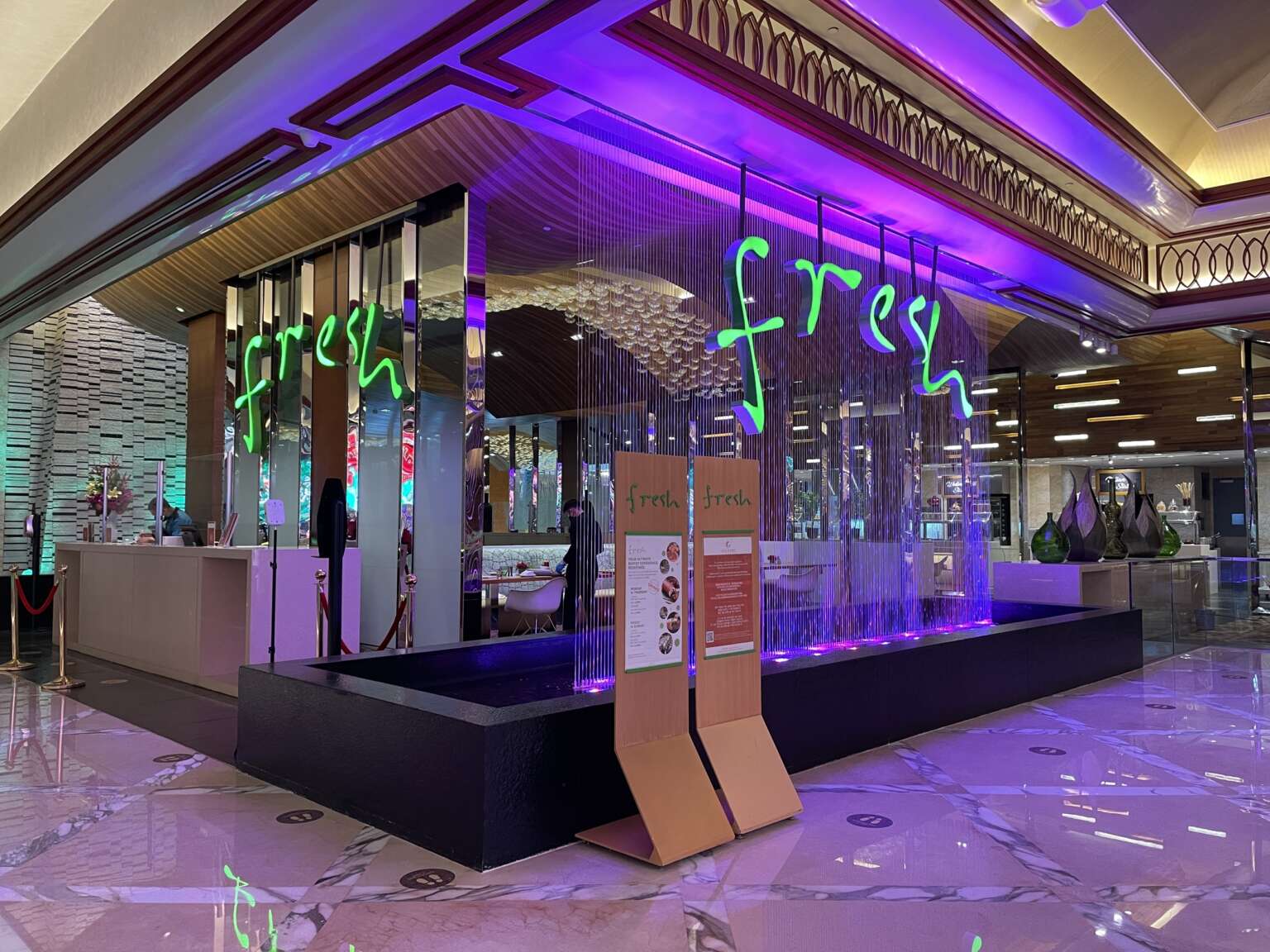 Hm, what are the types of Solaire Resort and Casino events? Well, before exploring that question, on an 8.3-hectare property in Manila, Philippines, its place is a USD $1.0 billion integrated destination resort.
Solaire is the country's first and premier integrated resort, with a beautiful view of the famous Manila Bay sunset. It is one of four participants in the 120-hectare Entertainment City, which is poised to emulate the success of integrated resorts in Macau, Singapore, and Las Vegas.
It is conveniently located near international and domestic airports, as well as the SM Mall of Asia Complex, which houses the Philippines' largest mall, concert arena, and convention center, leisure and business hubs like Makati and Bonifacio Global City; and key historical and cultural landmarks like Rizal Park and Intramuros, a relic of Manila's old walled city during the Spanish era.
Best Solaire Resort and Casino Events
All of Solaire's function rooms provide cutting-edge video technology and conference facilities, as well as delectable meal options and customizable corporate meeting packages to fit your needs. They also have plenty of parking places and free Wi-Fi for their visitors.
However, what are the events that you can celebrate there? Discover it below here!.
1. The Poolside Event
The possibilities are limitless at the Solaire Poolside, whether you want to organize a magnificent cocktail party or host a laid-back outdoor BBQ.
This exquisite hideaway, which can accommodate up to 420 people, is meant to satisfy and amaze even the most discerning visitor. Let us complement the style of your event with elegant ambiance, a unique culinary experience, and the warmth of five star service.
2. The Theatre
Prepare to be amazed by your time at The Theatre. With 1,740 prime seating sections and a Constellation Acoustic System-equipped audio system, sit back, relax, and enjoy. All you have to do now is choose.
Award-winning shows, enthralling musicals, and concerts are all available for your enjoyment at their world-class theater. At Solaire Resort, your search for the best entertainment venue comes to an end.
3. The Forums
Meetings can also be entertaining and effective if the environment inspires you. At Solaire Resort & Casino, you'll find the ideal location for all of your needs.
The Forum also has 8 more meeting rooms and 2 boardrooms, as well as banquet and catering services. Plan your next corporate meeting or event with us and take advantage of their vast facilities and cutting-edge technology.
4. Corporate Event
Discover cozy, opulent, and modern conference and business event venues. You can experience a distraction-free setting with an extreme attention to detail for everything from high-profile and large-scale galas to corporate meetings.
Finally, their uncompromising service and unrivaled food selection make Solaire Resort & Casino ideal for any corporate event.
5. Seminars and Conference
Solaire Resort and Casino's state-of-the-art equipment, delicious cuisine options, and large suites make it the ideal location for conventions and seminars. Book a room for your next event now at this world-class location that will undoubtedly please all visitors.
6. Meetings and Forums
Take a break from your usual workspace and schedule your next meeting there. As we establish a distraction-free and productive workplace, achieve all of your goals. Choose from a variety of function rooms to meet your specific needs.
7. The Celebrations
Solaire can help you turn ordinary moments into unforgettable memories. Allow them to provide a touch of timeless elegance, a gastronomic experience unlike any other, and a feeling of five-star Filipino hospitality to your gatherings.
From small meetings to large festivities, their unrivaled event spaces adapt to your needs and preferences, providing the ideal atmosphere for your special day. Furthermore, their world-class culinary crew leaves a lasting impression with sophisticated foods that complement the theme of your event.
The hotel is oozing with luxury, with modern amenities that exceed expectations and beautiful vistas that leave tourists stunned.Then, that is seven Solaire Resort and Casino events that you can make if you have a purpose besides gambling in Casino Manila. They will serve you the best of them which can fulfill your desires.
4 Amazing Things You Should Know in Okada Manila Resort
Hey, you know, you can book a fast weekend staycation at Okada Manila Resort, a Forbes five-star rated integrated resort, after being locked in the house during the various quarantine periods and not being allowed to travel for quite some time.
Okada Manila is one of the biggest and nicest hotels in Manila's Entertainment City, regarded as one of Metro Manila's leading integrated hotels and casinos in Manila. 
It is just minutes away from the Ninoy Aquino International Airport, SM Mall of Asia, Cultural Center of the Philippines, and other commercial and business facilities, all of which are set against the world-famous sunsets of Manila Bay.
Its central location makes it convenient to a wide range of shopping, dining, recreation, and the city's most popular attractions.
What Is Inside in Okada Manila Resort?
You will most likely be stunning when you enter the suite. It's enormous and luxurious! It offers a wonderful living room with a sofa, television, and desk.
It's positioned against a large glass window with a good view of the surroundings. The kitchenette and eating area are located on one side of the living room. During your stay, you can have your meals here or enjoy some complementary coffee or tea.
The guestroom is also very spacious and luxuriously equipped. It features a wonderful and comfortable king-size bed with high-quality white sheets, a thick duvet, and fluffy pillows. There's also a walk-in closet with plenty of storage space and a flat-screen smart TV with local and international cable channels.
You can also connect to the internet and access your Netflix account. Isn't that amazing? You'll enjoy it as well! It's immaculate and well-kept.
The Digi Valet Service in Okada Manila
The state-of-the-art Digivalet Service at Okada Manila will be your favorite feature. It's an iPad device that you can use to manage practically everything in the room from inside the room.
This amazing touchscreen genie serves as a control panel for the room's amenities, including adjusting the temperature of the air conditioning unit, opening and closing the shutters, turning on and off the lights, choosing what to watch on the television, ordering food from the hotel's food outlets, and much more.
It's one of the nicest aspects of Okada Manila's guest rooms, and it'll ensure that your stay is one to remember.
The Pool Area
The Okada Manila exudes a resort-like atmosphere in the heart of the city, with a luxurious tropical vibe that the whole family will love.
What sets Okada Manila distinct from other 5-star hotels, where you'll discover lush accommodations and excellent service, is their extensive list of exquisite hotel amenities and facilities.
You can spend your day relaxing by the pool and taking in the beautiful view of Manila Bay while sipping a drink from the Pool Bar.
Gaming in Okada Manila
Its place has a big gaming room with over 3000 electronic games and 500 live table games to choose from. With 70 gaming tables connected to an Asian progressive jackpot system, the gaming tables are one-of-a-kind.
The casino offers a wide range of electronic games with large progressive payouts. Video slots, video poker, electronic craps, electronic blackjack, Big Wheel, electronic roulette, and many other electronic games are available.
Soon after its establishment, Okada received a state-of-the-art, 84-seat stadium dedicated just to electronic games. This new location, designed by Interblock Gaming, takes the casino to new heights.
The 3 Card Poker with progressive jackpot, Pai Gow Poker, Blackjack, Baccarat, Samurai War, Craps, and Let It Ride are among the live table games available.At the end of Okada Manila Resort, visitors can experience an indoor beach and water activities beneath the distinctive golden dome. The one-of-a-kind attraction can hold up to 4,500 people.