10 Best PS4 Game Like Animal Crossing
Almost everyone is now craving for Animal Crossing: New Horizon. It is a game that becomes so popular during a pandemic. Released in March 2020, this game only available for Nintendo Console. Sadly, people who don't have Nintendo Console cannot experience the hype. Fortunately, there is some best PS4 game like Animal Crossing.
If you happen to only have a PS4 in your house, you can try some of the best PS4 game like Animal Crossing. Although those best games are not 100 percent similar, at least you can feel the hype. But why is Animal Crossing so popular and what other similar games on PS4 you should play?
Here are some references to PS4 games like Animal Crossing to cheer up your day.
The Euphoria of Animal Crossing, Why Is Everyone So into It?
Coronavirus pandemic surely triggered something new to emerge. A swift change to people's daily life and activity force companies to adjust their products. Games producers, for example, must cope with this new situation, and Nintendo marks a successful move by launching an Animal Crossing on Nintendo Console.
Most people spend their time in the house during the pandemic and this situation is dull. People need something to cheer up their day and Animal Crossing seems to be the answer. Animal Crossing only needs three days to sell more than 1,8 million copies. Furthermore, it also leads to Nintendo Consoles being sold out at every store.
This remarkable sales score of Animal Crossing even beats Super Smash Bros that is famously known as bestsellers. But, why is everyone so crazy about this game? It turns out that Animal Crossing is a simulation game of real-life adventure for players to build their own island. Moreover, it becomes so interesting because the visual is so eye-catching.
The characters in this game are absolutely cute and colorful. Players can do a lot of things such as building a house, fishing, digging, and also socialize with neighbors – which seems impossible in real life today. This game is also completed in real-time. For example, if you play this game at 7 in the morning, you will have the exact time on the game.
Interestingly, this time matter is affecting all of your activity in the game. For example, if you want to enjoy the sunset on the beach, you have to play this game in the afternoon. Furthermore, if you scheduled your house to be built in two days, then you will get your house done in two days. What a peaceful island to live on.
PS4 Save the Day! Play Best PS4 Game Like Animal Crossing
It is true that not everyone is lucky enough to be able to play Animal Crossing because it is only available for Nintendo Console. But, if you happen to have a PS4 in your home, then you have a chance to play games similar to Animal Crossing. These best PS4 game like Animal Crossing also have interesting crafting, features, characters, and visuals.
Below is some recommendation of best PS4 game like Animal Crossing you can try while you spend your time at home during a stay at home period:
1. Stardew Valley
The first game you can try is Stardew Valley from ConcernedApe. This is an indie game that is so lovable. In this game, you will be playing as a disenfranchised employee who's fed up with a monotonous routine like a 9-5 job. Luckily, your fictional grandfather inherits you a farm in a Twilight Zone setting of Pelican Town.
Similar to Animal Crossing, you will socialize with quirky neighbors and this is the essence of this game. You have to win their hearts by sending them gifts, making a good chit chat, and also helping them when they need a hand. By doing this, you build a more heartwarming relationship with Pelican Town natives. Each day in this game is set to 10 minutes which allows you to decide how you will spend the day.
Stardew Valley routinely updates the game with new additions or features. Fortunately, these updates are free. All you have to do is download and enjoy the game just like you wanted. No wonder that since it landed on PS4 in 2016, this game has its fellow players around the world.
2. Forager
If there is any game that closes enough to Animal Crossing, it is Forager. In Animal Crossing, grinding is the key to the game since it is the first console game that introduces crafting. Farming fruit trees, fishing and catching bugs as well as money rock hunting is a must-do to thrive. So, if grinding is what you need, then Forager is your game.
You can also befriend awesome animals. Simply feed them, pet them, and treat them well to make them love you forever. To increase your skill and abilities while opening up new blueprints, you need to do some exploration. Such as raiding a dungeon, finding secrets, and also solving puzzles.
Forager's developers at HopFrog were inspired by Stardew Valley, Zelda, and Terraria. Any of you with interest in a game like those three should pick up Forager to accompany you during the pandemic time. Stay at home period will be more relief by playing this game.
3. My Time at Portia
Another best PS4 game like Animal Crossing is My Time at Portia. If you seek a dazzling visual, then this game is the answer. This game presents a bright and charming color of the cartoon-like world just like Animal Crossing has. But, aside from the charming and eye-warming visual, it sets post-apocalypse.
Similar to Animal Crossing, players are free to decide what they want to do. It is up to you how you will spend the day. You can get along with the residents, crafting buildings, and fishing of course. Furthermore, you will get a narrative structure to keep you on track.
Fighting is an interesting thing in this game. You will have a chance to fight against monsters or even your grumpy neighbors. Be careful that this game is absolutely fun and addictive. You won't realize how long you've been sitting on the couch playing this game.
4. Stranded Sails: Explorers of The Cursed Island
This game also considers the best PS4 game like Animal Crossing because it has the same set which is a deserted island. But, rather than giving you some journey of building and living on a peaceful island, you will have to deal with supernatural creatures. And then, you must form a community from your fellow survivors.
Your job in this game is to make sure that your community well feeding, fulfill their request, and also get them to explore the land. The big difference between the two games is that there is no paradise. This game is set on a cursed island where there is no way to escape that. It's surely another level of island possession.
5. Moonlighter
Maybe you will be questioning why this game is similar to Animal Crossing. Moonlighter is actually an action RPG completed with rogue-like elements. You will find no laid-back life just like in Animal Crossing but you will have the same activity.
Your character in Moonlighter has to work in a shop and stock shelves while handling customers. Also, you will have waves hitting the shore as background. It's a similar activity to Animal Crossing but of course without being in a dungeon or facing smite evil creatures. Different island, a different life.
To survive, you must fight with monsters or some creepy creatures while running a gun shop. Besides, you must hunt for some rare object and then sell it to upgrade your island and skill. So, if you are looking for a peaceful and comforting life, Moonlighter is less fitted.
6. Castaway Paradise
The next best PS4 game like Animal Crossing is Castaway Paradise. Some of you may be familiar with this game on PC or mobile. Following success on PC and mobile, Castaway Paradise is now available for other devices like Xbox One and PS4. This game will absolutely transport you to a holiday island when traveling seems out of reach today.
In this simulation game, you will be pretending that you land on some tropical island. Apparently, that island is yours to decorate. You can also put on the latest fashion, grow crops, catch bugs, and don't forget that you have neighbors. Be good to your neighbors and become their BFF, plus, your neighbors are not only human but animals too.
The story begins with a harsh thunderstorm crushing your ship. In a wrecked ship, you and your surviving fellows must survive when you cast in a fable world. Shortly after you land, you will have to explore the wild territory, uncover hidden mystery and treasure. Just like in Animal Crossing, you will also have to build a civilized township.
7. Yonder: Cloud Catcher Chronicles
When you must stay at home even on holiday, it drives you crazy for outside activity somehow. Since we cannot do that in our real-world today, PS4 helps us through this game. Yonder: Cloud Catcher Chronicles take you to the imaginary world of Yonder island. It is where you are free to be anyone and do anything.
On this island, you can choose to be a chef, farmer, and other interesting characters. This game also has a new addition of letting creatives' souls build their own construction just like Animal Crossing has. Once you deserted the island, you can build your own restaurant, shops, and cafes. Freedom is the spirit of this game, you are free to build anything and make friends with anyone or anything.
The most interesting part is that your friend is not only a human being but also some unique creatures. Not only befriend them, but you can also make them help you to deal with lazy villagers on the island. Just treat this creature well by feeding them, then they are your loyal helper.
8. The Sims 4
The next best PS4 game like Animal Crossing is The Sims 4. If you are a fan of decorating the interior just like Animal Crossing has, you should blend with The Sims 4. It is a classic life simulation game that will allow you to decorate and design your house. Your daily activity is building The Sims perfect house.
Not too wild, you won't be having robot frogs or any other creepy clown as your neighbors. But, who knows, if the next expansion of The Sims will bring them in. Most importantly is that this game gives you the freedom to be creative in designing a perfect house. Remember, your landlords love money instead of butterflies as payments.
9. Slime Rancher
The similarity to Animal Crossing in this game is almost 100 percent. The activity is absolutely the same where you can enjoy Stalk Market lookalike. In this game, you will land on a fictional farm called Plort. This farm also looks like Stardew Valley with blobs and everything. Just like villagers that you could find in Animal Crossing, Plort also has different objects and animals on every farm.
Interestingly, you will have something like a stock market where you can trade your Plort. Also, you can build your own hybrid Plort which is another similarity to Animal Crossing with a more charming and chilled out experience. But once you misjudge the market, you will get a resentful ending by setting Tabby Slime to the fire. Well, there is no apple pie life even in the happy life of Slime Rancher.
10. Little Dragon Café
Little Dragon Café offers something that Animal Crossing doesn't have, brewers. Still, the activity is similar to Animal Crossing such as building and crafting on your private island. If you dream of having a coffee-scent holiday but you cannot do it (yet), then playing this game might be the solution. Besides, you will get a bonus, dragons.
Yes, you will be raising a baby dragon as your pet. Also, this game has an interesting storyline. Turns out that your café is inherited from your mother. Somehow, your mother falls into a long sleep and there is no sign of waking up. Out of nowhere, came along an old man telling you to raise a dragon to save your mother. And the journey begins.
Having a Nintendo Console during the pandemic is lovely. But, if you only have a PS4, then the above best PS4 game like Animal Crossing is more than enough to brighten up your day. Let's explore all of those magical islands and transform yourself into many interesting characters.
Conclusion
Here are the recommendations for Best PS4 Game Like Animal Crossing 2021. You can buy any of these Playstation 4 video games, or some of them.

How to Improve Your Poker Result with Three Steps Poker Warm Up Routine
Have you ever experienced an 'off' day, a day filled with hesitating and second-guessing your every move? You most likely have. Days like that are unavoidable when you're a professional poker player, and we're just human, so we can't expect to perform at our best all of the time.
Having said that, we can take efforts to guarantee that we play near to our best the majority of the time. Creating and implementing a warm-up program is one of those tasks. How to improve your poker result? You will see it below, let's get started!
How To Improve Your Poker Result with 3 Steps Warm-up Routine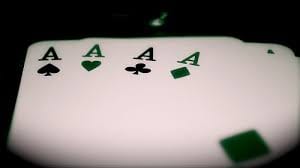 You only need to go straight to pro poker warm-up routines. Poker warm-up practice to prepare for more profitable sessions.
1. Remove Any Distractions
Poker is a difficult game to master. As a result, it necessitates our undivided attention.
Isolating oneself from distractions is critical if you want to optimize your chances of winning. How to improve your poker result with remove any distractions, here is how to do it.:
Go the restroom
Taking pauses is important, but you shouldn't have to halt in the middle of a session. That might throw you off.
Stay away from your smartphone
How to improve your poker result ? Simply keep your smartphone or gadget out of sight. So that texts and notifications don't continuously distract you.
Sign out from some social medias
There's no need to browse news feeds or talk with friends before playing.
Get a snack when you are hungry
Playing on an empty stomach might cause you to make poor decisions.
Make sure no one will disturb you
You don't have to be very pushy in this situation: a courteous reminder or a note on the door would suffice.
Get more water
It is critical to be hydrated in order for your brain to function properly. How to improve your poker result by having lots of water around means you won't have to get up in the middle of the session to fetch some.
Shut out the noise
This one is for those of you who live/play in cities, where vehicle, police sirens, and other noises may quickly distract you. You should close the windows, listen to the classic or soft music, or find another room to block out distracting noises.
2. Learn from Recent Study Sessions
Studying is essential for winning at poker. Doug suggests devoting an hour to studying for every two hours spent on felting. But learning is meaningless if you don't put what you've learned into practice.
How to improve your poker result properly? The simplest approach to achieve this is to apply what you've learned to real-world settings.
Take some time to reflect on recent hands in which you may have over-folded or over-called in the big blind. Try to recollect your mental processes and consider how you may have played those hands differently based on what you've lately learned. You could realize that you just need to make a minor change to your playing approach, for example a more drastic adjustment is required.
3. Steady Your Mental State
We're only human! That implies from How to improve your poker result can anticipate human elements. Like weariness and emotional states, to influence our performance.
Take a few seconds before a session to examine your mental condition in order to remove things that might have a substantial impact on your performance. If you're fatigued, for example, it could be advisable to take a nap or postpone your game till tomorrow.
Are you experiencing extraordinary tension, irritability, or sadness? Poker is already emotionally taxing enough without adding emotional baggage to the table. Before you begin playing, take some time to resolve any issues that are bothering you.
Even if you're in a good mood, it's vital to take a few moments to calm down. To that goal, do something calming before you play, such as listening to music or meditating. Instead of being confused, it's better to play slot gacor.
Bolt X UP Review: RTP 96.22%, Medium Volatility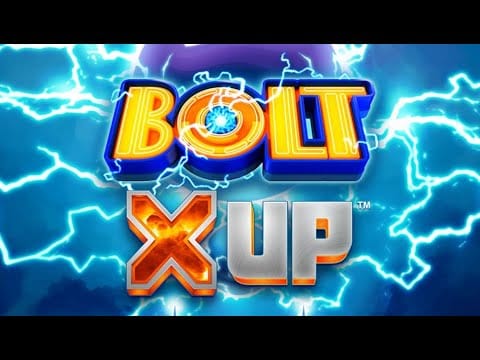 In this Bolt X UP review, you will figure out how the game works before you decide to play it. The X UP series has a new installment, which will be available at Microgaming casinos.
This is a slot machine developed by Alchemy Gaming, and its main appeal stems from the special features it has, as well as the excellent prizes that can be obtained despite a relatively low level of risk.
A Brief of Bolt X UP Review
Bolt X UP includes a main game layout, with 5×3 reels and 243 chances to win. What we liked best about the game was the highest prize of 10,935 times the stake, which is a great deal considering the game's volatility is just medium and the RTP is still 96.22%. There are a few notable features in this game, including the wild, X Up scatters, growing multipliers, and free spins, to name a few.
1. Betting and Prizes
Because there are so many different methods to win a championship, it's only reasonable that the betting system be streamlined. You simply choose your wager and begin the game; that's all there is to it. The price range is $0.10 to $20.
Although a good top reward isn't necessarily required if the game has the correct RTP, players still like to see something to motivate them. Bolt X UP succeeded admirably in this regard, paying up to 10,935x the bet in a single round (a free spin with the right multiplier).
While the game's volatility is moderate, the payouts go above and beyond what you'd expect, which is important for many players who want to take fewer risks. We enjoy the story told by the RTP, which is 96.22%, which is a good figure for a real money slot.
2. Game Features
Bolt X UP will include an expanding wild that could appear on all five reels. It doesn't simply operate as a substitute because it can appear on all five reels; it's also another way for you to generate winning combinations.
Each of these combinations is worth 4.5 times your stake, and because there are 243 ways to win, you can win up to 1,093.5 times your stake on ordinary spins.
The scatter, with the X UP logo, is the second major symbol. This one is extremely valuable if you can get three symbols to appear on the center reels, but even two symbols can help you out.
Only two X Up scatters are required for the Meter on the left to gather an X token. Getting enough to raise the meter's level increases the value of the multiplier that will be used during the free spins. To get the top multiplier of 10x, you'll need to collect a total of 23 tokens.
We earn 8 free spins if we collect three scatters, but that's just the beginning. Each time you land another two scatters, you'll get two more rounds, but they must appear on the second and fourth reels.
For the duration of the free spins, you employ the multiplier that was reached on the meter, and you can enhance it even more by collecting tokens whenever two scatters appear in view.
3. Design and Theme
This slot machine features a classic fruit motif based on the symbols we see in Bolt X UP, but it's not in the traditional form. It appears that the fruits and Sevens that appear on the reels are influenced by a laboratory, similar to a villain's lair. In the backdrop and within many of the fruit symbols, electrical arches are forming.
The slot's symbols include a variety of Royals ranging from 10 to A, as well as classics such as cherries, Bar logos, diamonds, Bells, and Sevens.
Final Words
In the end of this slot gacor Bolt X UP review, it is a reimagining of the original formula. Even if the medium volatility would generally offer the player much less, the X Up mechanic is still intriguing, and we enjoy the slot's potential. Even with the addition of the power aspect, the fruit theme isn't that stunning.
Read More: Taboo Slot Review: RTP 96%, Endorphina
Taboo Slot Review: RTP 96%, Endorphina
Are you searching for the Taboo slot review? It is not a game for the faint of heart, with Endorphina opting for a risqué approach in this occasion, resulting in a seductive theme, complete with a dominatrix and symbols alluding to numerous sex activities.
You'll fall in love with the game's visuals right away, but let's see what more it has to offer.
Taboo Slot Review Summary
For starters, each round of Taboo that you trigger will allow you to have up to 25 active lines. The game offers you the chance to win prizes that are sure to impress, with some exceeding $100,000 in worth.
Moving on to the features, you'll find scatter symbols, bonus trigger symbols, expanding wilds, and the Triskele Wheel Game.
1. Bet and Prizes
Endorphina has the same way of doing things when it comes to letting you set up your wager, and while they allow you to modify every component of the wager, the way they display those choices makes them difficult to figure out for a first-time player, as it's not immediately obvious that they're changeable options.
You can choose from 1 to 25 active pay lines, 1 to 10 coins per line, with denominations ranging from $0.01 to $1. To get the reels to start spinning, you spend anywhere from $0.01 to $250 per spin.
If you wager the maximum amount allowed by the game, the proper combination of symbols will award you a $100,000 jackpot. The slot's RTP is 96%, so it's a terrific game to play if you like the theme.
2. Game Features
Wild symbols that have the power to expand on the reels they land on are not new to the business; they've been around for a long time in slot machines. They can be found on the middle reels, which are columns 2, 3, and 4.
They expand when they hit there and can replace ordinary and scatter symbols, but not bonus symbols.
Scatters are mainly used as triggers for exceptional prizes in the game, at least according to the symbol with the woman's shoes as its image. Payouts of 50x total stake aren't particularly amazing, but they're given in exchange for symbols that aren't ordered in any particular way, and wilds assist in providing them, so we shouldn't be too disappointed with this game's lack of features.
Finally, we come to the bonus symbol, which is also a scatter and which, when three appear on the last three reels, activates the Triskele Wheel Game feature.
The Wheel spins and then offers you a value ranging from 10 to 25 times your total bet, which will be used as a multiplier for your entire wager. You have three options, so if you don't like the first two of victories, you can reject them.
Another possible conclusion of this Wheel is a five-level selection game known as Red Room Bonus.
3. Design and Theme
Taboo is a game that should be a lot of fun nowadays, especially if you're a lover of films like 50 Shades of Grey. There's a lot of leather involved, as well as whips, spanking paddles, handcuffs, and a woman who's tied down and wearing a chain around her neck.
It's a controversial slot machine, especially in this business, but Endorphina has a history of doing so, having created games like Twerk and Diamond Vapor.
Final Conclusion
This game offers a distinctive theme that is a little controversial for some individuals, as well as high-end graphics and a good blend of features. When you add in the high RTP, you get a fantastic slot machine to test out. Well, that is our Bo slot gacor result about Taboo slot review for you. 
Read More: [IMPORTANT] How To Win Jackpot Online Slots Like An Expert