Legit Job Opportunity: Abbe Diaz Wants To Help You Help Yourself
PX This founder and mysterious hottie (and Gawker nemesis) Abbe Diaz sent along this little job listing for a P/T PR person for a restaurant group she's consulting with (hint: you will have to at least pretend to like Balthazar) and wanted to help out all of us shitcanners. Are we willing to make the move from hack to flack? Hey, if Ms. Restaurant Gossip herself is, why not? We won't tell anyone. Email after the jump.

yah so. i kinda got offered this (very) P/T gig but i can't do it. so i was wondering if you might wanna spread the word, before they go sticking it in craigslist or whatever….

basically this funky resto group needs an "in-house PR manager"– about 3 hours per day M-F, it can be pretty much ANY 3 hours (that's about how long the job should take. maybe less).
it would entail:
Managing and operating the group's Twitter account (about 4-6 locations)
– instructing and follow-up with store management to insure they are promoting Twitter account via signs, receipt-printed "announcements," website, etc.
– daily communication with managers of each location to determine "specials," discount offers, messages to patrons, etc. and the dissemination of said information.
Managing the group's "short burst" PR campaign
– daily communication with managers/staff to determine any "news-worthy" in-house events and the dissemination of said news.
– occasional personal observation of some locations in operation to determine any "news-worthy" in-house events and the dissemination of said news.

the pay is $300 per week ($20 per hour) cash freelancer's salary [responsible for filing own 1099]. it is also strongly encouraged the PR manager spend one or two evenings (max) extra a week at the two west village "fine dining" locations (wherein he/she would receive 2 courses and 2 drinks to be charged to the company in compensation) spent in observation during and/or for newsworthy events, and the subsequent dissemination of said news.

this is an OPEN position with ample room for growth for a smart, creative, affable, free/out-of-the-box-thinking individual (no jerkfaces, please). conversely, in 3 months, after which time the "in-house PR program" will be evaluated to determine its efficiency and success, it can/will be terminated if deemed ineffectual.

excellent spelling skills a must. WIT REQUIRED (the dissemination of dry-assed boring "tweets" and/or "press releases" will not be tolerated). obscure "celebrity" name&face recognition/cognizance a huge plus.

position would require a signed confidentiality agreement (sorry, no behind-the-resto-scene blogga book opportunites here, bitches!).
Interested in the position? Sounds like pretty easy money. Send name (duh?) and short bio to abbe(dot)diaz (at) gmail.com.
City of Dreams Manila Reviews: 4 Things You Can Do Besides Gambling
Hm, looking for City of Dreams Manila reviews? Well, it is one of the world's largest casino resorts, created a name for itself with the City of Dreams Macau.
Its brand has now grown to include a second location, the City of Dreams Manila. They first opened their doors on February 2, 2015, in Paraaque's Entertainment City.
It has created an effect on the Filipino market by attracting the audience with the appearance of Hollywood actors Robert De Niro, Leonardo DiCaprio, and Martin Scorsese in their TV commercials.
City of Dreams Manila Reviews
It caters not only to adults but also to children, with three hotels from the world's most renowned brands (Crown Towers, Nobu Hotel, and Hyatt Hotel), a world-class casino, the first ever Dreamplay by Dreamworks, top-notch shopping at The Shops at the Boulevard, and more than 20 dining options that cater to different palates.
1. Crown Towers
This holiday season, do you want to live a one-of-a-kind opulent lifestyle? Check out Crown Towers, where you may indulge in unrivaled luxury at its most opulent.
Crown Towers is the most luxurious of the three properties in the City of Dreams Manila, with two towers. The Tower Suites and the Resort Tower both provide luxurious rooms for travelers.
The Presidential Villa at this six-star hotel is the largest you'll see, at 54 square meters.
That tower includes a two-story room with a butler service available 24 hours a day, 7 days a week. The hotel provides fashionable sunglasses to guests who use the pool as a perk.
Non-members can enter by the main door, which leads to the grand interiors, while VIP members get exclusive access to the hotel from the Casino Manila area.
2. Nobu Hotel
Sleek, opulent, and high-end. The Nobu Hotel, located in the City of Dreams Manila, is described in three words: outstanding, world-class, and luxurious.
The world-famous Japanese chef Matsuhisa Nobuyuki, famed actor Robert De Niro, and Hollywood film producer Meir Teper are all co-owners of the Nobu hotel.
It is known for its high-end accommodation suites, but it is also proud of its modern Japanese interior aesthetic, which is distinguished by delicacy in every detail.
With the help of darkly lighted halls and beautiful wall patterns that can be found throughout the grounds, its clean appearance gives it a more sophisticated appearance.
3. Chaos (Night Club)
In this new nightclub in the Metro, local and international acts define fantastic nightlife. Chaos' opulent furnishings and rich décor will ensure that your nightlife experience is unforgettable.
Twisted tree branches and candles provide a mysterious atmosphere for visitors to enjoy. The nightclub's VIP room, which has tarot cards available, exudes a new age, avant-garde vibe.
When it comes to entertainment, Chaos is without a doubt the best option. The best DJs in town, pole dancers, and top-notch entertainers will headline this urbane event, much to the joy of the clients.
Aside from that, the nightclub's setup and equipment make it the club of your choosing. Its flashy LED drapes, hydraulic DJ booths, confetti machines, and other high-end equipment will undoubtedly elevate partying to new heights.
4. DreamPlay
DreamPlay is a world-class theme park for family enjoyment of all ages, and it is DreamWorks' first of its kind play center.
It is a 21-attraction complex located within the City of Dreams that features all of DreamWorks' iconic characters from animated films such as Madagascar, Kung Fu Panda, Shrek, How to Train Your Dragon, and more.
This indoor theme park stimulates not only the eyes with its massive character representations, but also the brain and body with a number of activities for both children and adults.In the end, those are four best things in City of Dreams Manila reviews. You can visit situs judi slot online no 1 there not only for gamble, but also for family trips as it has the amenities for children.
What Are American Blackjack Rules and How to Win 2021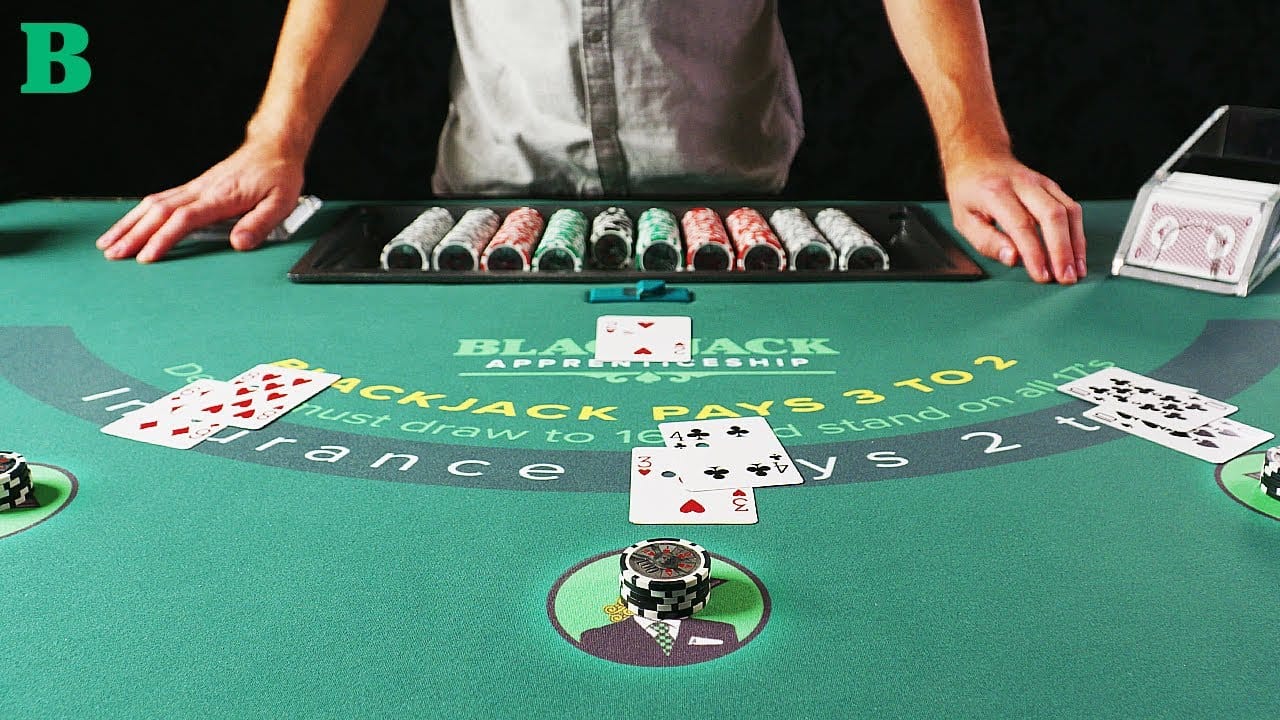 Are you curious about American Blackjack rules? Well, Blackjack is the most popular card game in casinos, and there are several variations to select from. You'll find American Blackjack tables whether you play online or in a brick-and-mortar casino.
What differentiates American Blackjack from other variations? Is it a worthy use of your time and money? Let's figure it out.
What Inside in American Blackjack?
The Blackjack odds are affected by a combination of factors. It all starts with the amount of decks used, Blackjack payouts, and when the dealer stands regulations, among other things.
The way the cards are dealt also makes a difference. When the dealer is dealt an Ace or a 10-value card face up, they can check their second card to verify if it is a natural (a two-card hand of 21 points in value).
If it does, you lose your wager before deciding whether to hit or stand on your dealt cards, unless you have a natural Blackjack.
If it doesn't, the game continues normally. The dealer, on the other hand, would not have a card to peep at in a European Blackjack table.
You'd make your move, likely double down and increase your bet, only to lose due to the dealer's inherent nature. Although many factors influence the house edge, American Blackjack tables normally have a house edge of 0.31-0.35 percent.
The American Blackjack Rules
The player picks whatever boxes he wants to wager on and places his stakes before the cards are played.
The minimum and maximum bets are clearly marked on the table. In addition to the standard wager, the player can place a bonus wager. There are two types of bonus bets: Blackjack and sevens.
To place a wager, you must first select a chip with the desired face value. The chip with the lowest face value is chosen by defaults at the start of a game, and the chip with the smallest face value fixes itself to the cursor.
If a player wants a chip with a different face value, he can choose it with the cursor by clicking on it.
The value of the chip can also be changed by using the mouse's scroll wheel. After choosing a chip, the player can put a wager by clicking on the desired location of the game table, where his wager will be shown.
To clear all bets from the table, press the "Clear" button. The player can hit the "Reset" button to repeat his bets from the previous hand. After all bets have been placed, press the "Deal" button to start the game.
How to Win in American Blackjack?
The game of American Blackjack is no exception. You can see your cards and the dealer's face-up card whether you're playing American or European Blackjack.
It is sufficient to base your actions on the core approach. More information on the basic approach can be found here, as well as a pdf of a downloadable basic strategy chart. Card counting is another way to improve your chances of winning at Blackjack.
It's a lot easier to learn than it appears, and you can do it like a pro with the help of this card counting instruction. Card counters, on the other hand, may choose alternative Blackjack variations.
In online American Blackjack, the dealer can utilize up to eight decks of cards at once. Only two decks of cards are used in European Blackjack, whereas only one deck is used in Classic Blackjack. It's easier to count cards when there are fewer decks. Especially if you're new to the game.
You already know about American Blackjack rules and how to win. Finally, you can play for real money because it is the best game. It won't be long before you realize why once you begin playing American Blackjack. You can also try it in some Mexican Casinos.
7 Best Solaire Resort and Casino Events That You Don't Know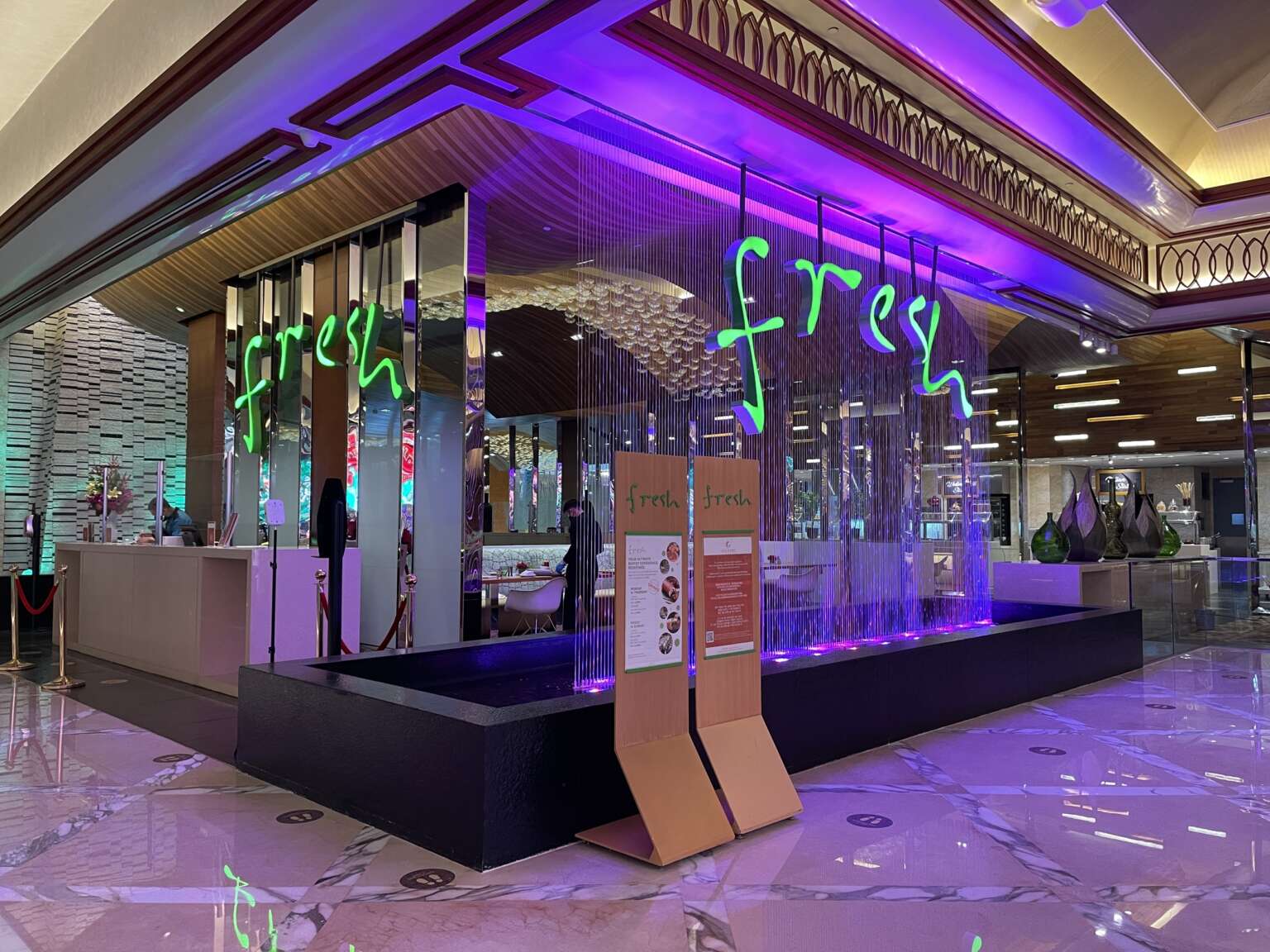 Hm, what are the types of Solaire Resort and Casino events? Well, before exploring that question, on an 8.3-hectare property in Manila, Philippines, its place is a USD $1.0 billion integrated destination resort.
Solaire is the country's first and premier integrated resort, with a beautiful view of the famous Manila Bay sunset. It is one of four participants in the 120-hectare Entertainment City, which is poised to emulate the success of integrated resorts in Macau, Singapore, and Las Vegas.
It is conveniently located near international and domestic airports, as well as the SM Mall of Asia Complex, which houses the Philippines' largest mall, concert arena, and convention center, leisure and business hubs like Makati and Bonifacio Global City; and key historical and cultural landmarks like Rizal Park and Intramuros, a relic of Manila's old walled city during the Spanish era.
Best Solaire Resort and Casino Events
All of Solaire's function rooms provide cutting-edge video technology and conference facilities, as well as delectable meal options and customizable corporate meeting packages to fit your needs. They also have plenty of parking places and free Wi-Fi for their visitors.
However, what are the events that you can celebrate there? Discover it below here!.
1. The Poolside Event
The possibilities are limitless at the Solaire Poolside, whether you want to organize a magnificent cocktail party or host a laid-back outdoor BBQ.
This exquisite hideaway, which can accommodate up to 420 people, is meant to satisfy and amaze even the most discerning visitor. Let us complement the style of your event with elegant ambiance, a unique culinary experience, and the warmth of five star service.
2. The Theatre
Prepare to be amazed by your time at The Theatre. With 1,740 prime seating sections and a Constellation Acoustic System-equipped audio system, sit back, relax, and enjoy. All you have to do now is choose.
Award-winning shows, enthralling musicals, and concerts are all available for your enjoyment at their world-class theater. At Solaire Resort, your search for the best entertainment venue comes to an end.
3. The Forums
Meetings can also be entertaining and effective if the environment inspires you. At Solaire Resort & Casino, you'll find the ideal location for all of your needs.
The Forum also has 8 more meeting rooms and 2 boardrooms, as well as banquet and catering services. Plan your next corporate meeting or event with us and take advantage of their vast facilities and cutting-edge technology.
4. Corporate Event
Discover cozy, opulent, and modern conference and business event venues. You can experience a distraction-free setting with an extreme attention to detail for everything from high-profile and large-scale galas to corporate meetings.
Finally, their uncompromising service and unrivaled food selection make Solaire Resort & Casino ideal for any corporate event.
5. Seminars and Conference
Solaire Resort and Casino's state-of-the-art equipment, delicious cuisine options, and large suites make it the ideal location for conventions and seminars. Book a room for your next event now at this world-class location that will undoubtedly please all visitors.
6. Meetings and Forums
Take a break from your usual workspace and schedule your next meeting there. As we establish a distraction-free and productive workplace, achieve all of your goals. Choose from a variety of function rooms to meet your specific needs.
7. The Celebrations
Solaire can help you turn ordinary moments into unforgettable memories. Allow them to provide a touch of timeless elegance, a gastronomic experience unlike any other, and a feeling of five-star Filipino hospitality to your gatherings.
From small meetings to large festivities, their unrivaled event spaces adapt to your needs and preferences, providing the ideal atmosphere for your special day. Furthermore, their world-class culinary crew leaves a lasting impression with sophisticated foods that complement the theme of your event.
The hotel is oozing with luxury, with modern amenities that exceed expectations and beautiful vistas that leave tourists stunned.Then, that is seven Solaire Resort and Casino events that you can make if you have a purpose besides gambling in Casino Manila. They will serve you the best of them which can fulfill your desires.